Losing a loved one is one of the most difficult experiences we face in our lives, and we understand the need to celebrate their lives in a respectful, dignified, and sensitive way. In the UK, around 75% of people are cremated, leaving family, friends or next-of-kin with the question of where to scatter their loved one's ashes. That's a big decision to make. Would the person want their ashes scattering ceremony in a place that they felt a personal connection to? And is it a place where family members and friends can visit freely at any point?
Choosing the right place to scatter loved one's ashes
When planning to scatter the ashes of a much-loved family member or friend it's important to choose somewhere you're not going to be disturbed. A place where they've felt at peace and happy.
Even if you've chosen to bury your loved one at a family grave, on private land, in a churchyard, cemetery or on a natural burial ground, choosing the right place to share memories after a funeral can be difficult.
For many people living in Shrewsbury and Shropshire, the River Severn has served as a focal point of their lives.
They may have grown up along Sabrina's banks, splashing in the river, or spent the weekends fishing in the Severn.
Some may have raised their children, enjoying summer evenings in Shrewsbury's Quarry Park. Perhaps they have spent their life admiring the beautiful views, animals and fauna.
It makes sense that this is where people want to remember them at their happiest, most peaceful moments at a meaningful place to them.
Scattering ashes on the River Severn
Onboard the Sabrina we welcome people of all faiths, backgrounds and beliefs. We aim to create a calm and sensitive environment for your ceremony, whether it be religious, humanist or a celebration of life.
Priests, Ministers, religious officiants or celebrants are more than welcome on board, and guests are invited to use our sound system to play hymns, songs or prayers; and table service is available for refreshments.
During our ashes scattering ceremonies, our main focus is to make the whole experience as comfortable as possible for all on board, from small intimate ceremonies to parties of up to 45.
Your ceremony; your way
During your private charter, our staff will take a step back to allow you to perform your scattering ashes ceremony but will be on hand at all times if needed.
Floral tributes, biodegradable urns and divas are permitted, however, we ask that all metal and plastic is removed to prevent any damage to the ecosystem – for the same reason, plastic bags and urns, as well as cardboard ashes scattering tubes cannot be placed in the water, however, we can take care of these for you.
Talk to us about your ceremony
Bereavement Support Services
We understand that this can be an incredibly difficult time for family members and friends of the deceased, but there is a range of national and local specialist agencies who can help during this difficult time, please see below for a selection of organisations who can help.
SaTH Bereavement services Shropshire
The experienced Bereavement Care team at the Shrewsbury and Telford Hospital NHS Trust provides a caring and compassionate service, offering support and reassurance, information and guidance.
AtaLoss
AtaLoss provides the UK's signposting website for the bereaved. We provide a directory of searchable and verified bereavement support services, both nationally and locally.
A Child of Mine
Support families following the bereavement of a child with emotional support, practical information and guidance.
Campaign Against Living Miserably
CALM runs a free, confidential and anonymous helpline as well as a webchat service, offering help, advice and information to anyone who is struggling or in crisis.
Andy's Man Club
Andy's Man Club is "a talking group, a place for men to come together in a safe environment to talk about issues and problems they have faced or are currently facing.
What to say when scattering ashes?
Sometimes silence is all that is needed, other people prefer to give a short speech while scattering the ashes.
If you wish to say a prayer during your ashes ceremony, we've included a few common prayers below.
Hindu Prayers
Hanuman Chalisa – Rattan Mohan Sharma
For privacy reasons YouTube needs your permission to be loaded. For more details, please see our
Privacy Policy
.
I Accept
Om Namah Shivaya – Anuradha Paudwal
For privacy reasons YouTube needs your permission to be loaded. For more details, please see our
Privacy Policy
.
I Accept
He Ram He Ram – Jagjit Singh
For privacy reasons YouTube needs your permission to be loaded. For more details, please see our
Privacy Policy
.
I Accept
Sikh Prayers
Kirtan Sohila – Bhai Manpreet Singh Ji Kanpuri
For privacy reasons YouTube needs your permission to be loaded. For more details, please see our
Privacy Policy
.
I Accept
Protestant Prayers
The Lord's Prayer – Andrea Bocelli
For privacy reasons YouTube needs your permission to be loaded. For more details, please see our
Privacy Policy
.
I Accept
Tips for scattering ashes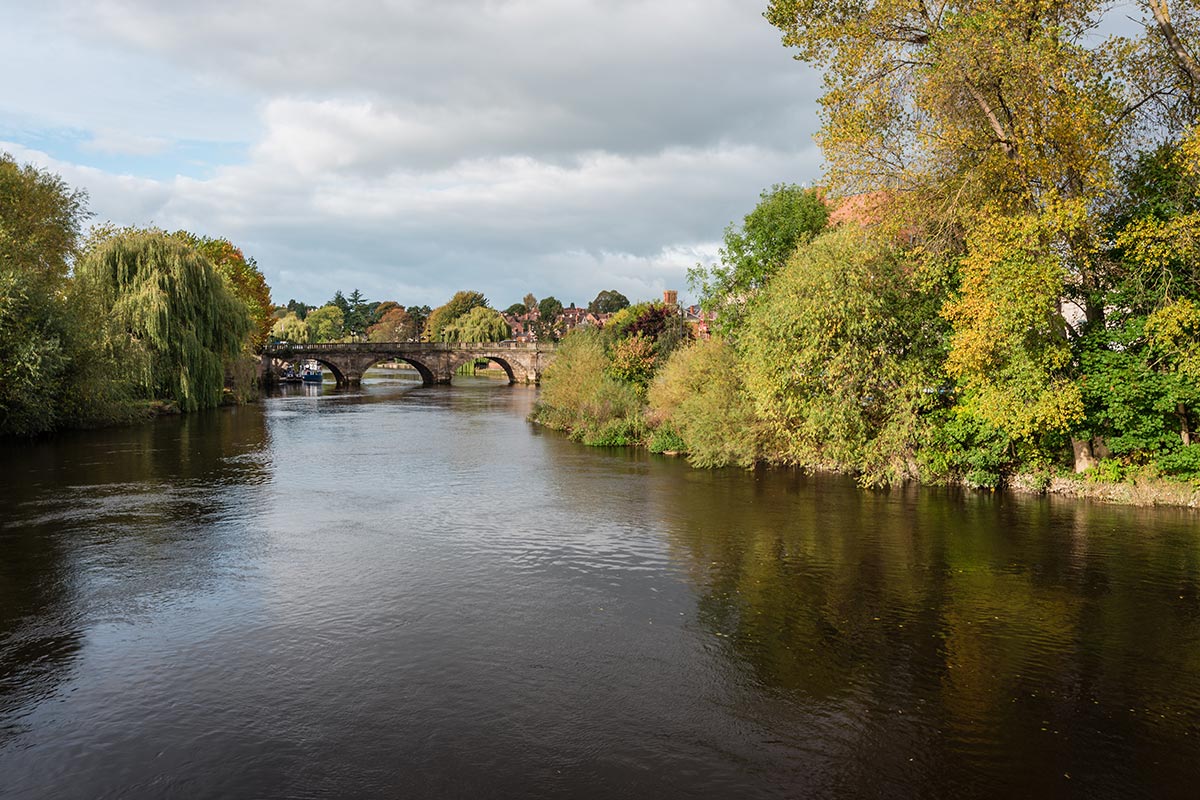 When you scatter someone's ashes as part of a memorial service, you may want to consider the following:
Wind direction
Ideally, you want to scatter ashes on a calm day with a light breeze, but you can't guarantee the weather. On windy days, always keep the wind behind you and have guests standing upwind. If you're unsure, one of our members of staff can guide you.
Privacy
Scattering ashes is often a private occasion. If you want to scatter ashes near the Quarry remember it is a public park and a popular location for tourists, so you may want to arrange your ceremony at a quieter time of day.
Discuss your requirements with your funeral directors
Funeral directors have a wealth of knowledge when it comes to what kind of urn would be suitable for scattering ashes on the river. We suggest an eco-friendly urn or something that you can keep for sentimental value.
Take your time
Ashes scattered quickly in fine weather may not go as you expect. So avoid scattering ashes by tipping up the urn in one fast motion and instead scatter ashes evenly.
It's OK to ask for help
It may help to have someone help you scatter ashes on the river if you have difficulty with gripping and keep the urn close to your body.
You may choose to offer immediate family or friends a small cup containing some ashes and take it in turns to make a short speech about their experiences of the loved one.
Stay within the designated areas
If you choose to scatter ashes on a boat like Sabrina in Shrewsbury, safety is paramount. We'll ensure you have clear guidance of where is safe to release your loved one's ashes. We ask you to respect the captain's orders for your own safety and the safety of others.
Scattering the ashes in multiple locations
You may choose to scatter ashes in more than one place along the River Severn, perhaps choosing a favourite place with shared memories and a second scattering site that is personal to you.
FAQs