Shrewsbury has an ever growing list of great places to stay.
Shrewsbury is one of those towns; small enough to walk around without getting too lost, but still keeps you on your toes. Every twist and turn; the cobbled streets and the wood-clad Tudor buildings present you with another piece of history, and Shrewsbury has seen a lot.
And when a town is so steeped in history it makes the perfect place for exploring, you wouldn't want to just stay for the day. To get the most out of Shrewsbury we suggest a long weekend.
But with so many choices for accomodation, it can be hard to pick the perfect place to stay. So we made this handy guide to some of our favourite hotels in Shrewsbury.
The Stowe
Roushill Bank, Shrewsbury SY1 1PN
Tel: 01743 369 741
Why not stay in our beautiful accommodation in Shrewsbury Town Centre above the Sabrina Offices. The bedroom features a super-king four-poster bed with Egyptian Cotton 1000 thread bedding, flat-screen smart TV, free Wifi, phone charging points, mini-fridge, extra luxurious blankets for those who feel the cold and a fan for those who don't. As for the bathroom, it's kitted out with natural stone tiles and an extra-wide bath (taps in the middle of course), for those who love to shower, there's plenty of water pressure. All in all, designed to make you feel like you have had a real treat.
Website: www.sabrinaboat.co.uk/sabrina-rooms/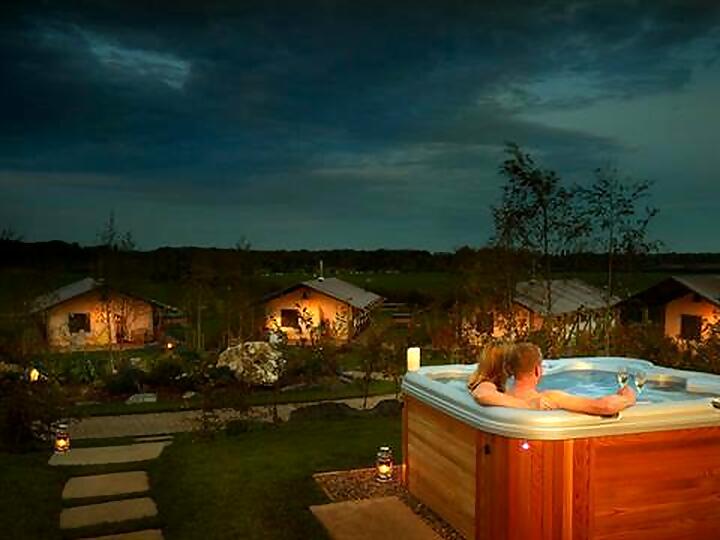 Love 2 Stay
Emstrey, Shrewsbury, SY5 6QS
Tel: 01743 583 124
The days of roughing it on a campsite are over! Glamping makes sure that you have the best of both worlds as you and your family can connect with nature and super-fast Wi-Fi at the same time. You can spend your days pond dipping and your evening cocooned in warm water – that's glamping with hot tubs included!
Our family glamping lodges sleep up to 6 and you'll find your lodge like a home from home all year round, every lodge has its own outdoor hot tub, outdoor fire pit, and private sun deck.
Facebook: @love2stay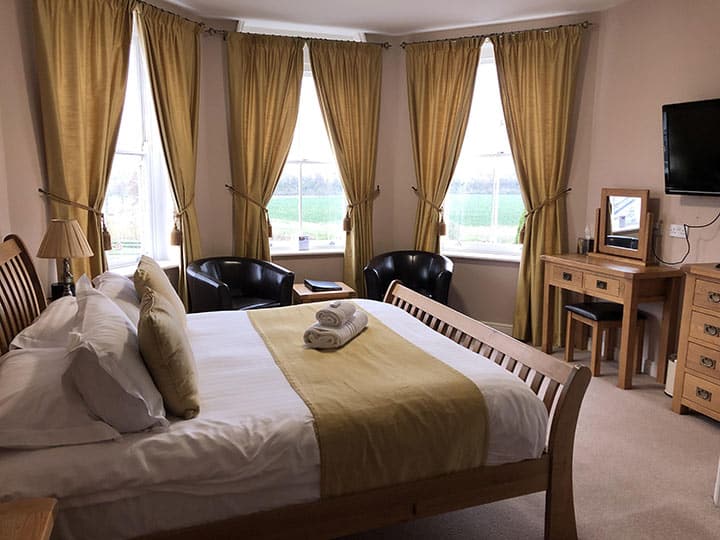 The Corbet Arms
Church Rd, Uffington, Shrewsbury, SY4 4SN
Tel: 01743 709232
Nestled in the beautiful village of Uffington, The Corbet Arms is a historic country pub near Shrewsbury with hotel accommodation, restaurant and possibly the best beer garden in the area overlooking our beloved Sabrina, the River Severn. Offering nine fabulous bedrooms varying in size, large comfortable beds, crisp white linen and tasteful décor, the ideal makings of a restful night's sleep.
Website: thecorbetarms.com/sleep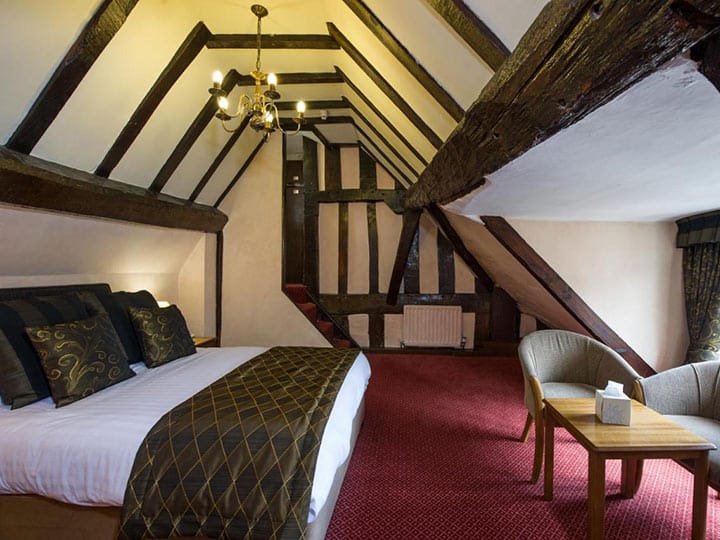 Prince Rupert Hotel
37 St Julian's Friars, Shrewsbury, SY1 1XL
Tel: 01743 343829
Situated in the very heart of medieval Shrewsbury, the historic Grade II listed 4 star Prince Rupert Hotel is firmly established as one of the town's finest hotels. With 70 ensuite bedrooms including 12th-century Mansion House Suites (some with a 4-poster canopy bed) & 15th-century Tudor Suites, it's certainly one to check out.
Facebook: @princeruperthotelshrewsbury
Darwin's Townhouse
37 St Julian's Friars, Shrewsbury, SY1 1XL
Tel: 01743 343829
More upmarket than many hotels in Shrewsbury, Darwin's Townhouse is a boutique hotel that is beautifully decorated and it's dog friendly too. You'll love how attentive the staff are, who are more than accommodating to you and your pooches needs. Not only does Darwin's Townhouse offer luxury accommodation in Shrewsbury, but they also offer some of the best food and drink the town has to offer at their sister restaurants.
Facebook: @darwinstownhouse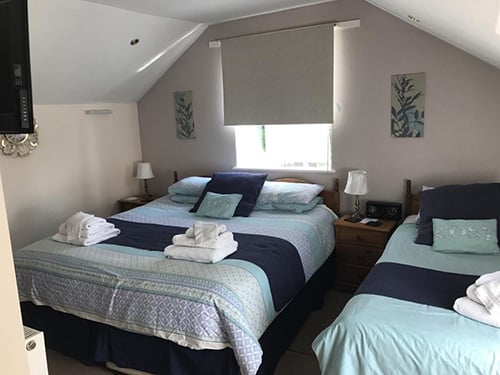 Sydney House
Coton Crescent, Coton Hill, Shrewsbury, SY1 2LJ
Tel: 01743 354681
Sydney House is a guesthouse just on the outskirts of town. It's close enough to walk into the centre without much effort, but most importantly they offer free parking. The walk into town is quite lovely too, with views of the majestic River Severn to your left. Sydney House might not offer the ease of grabbing lunch and dinner at your place of residence, but you have a whole town dedicated to foodies right by your doorstep.
Website: www.sydneyhousehotel.co.uk