Shrewsbury has an ever growing list of great places to stay
Shrewsbury is one of those towns; small enough to walk around without getting too lost, but still keeps you on your toes. Every twist and turn; the cobbled streets and the wood-clad Tudor buildings present you with another piece of history, and Shrewsbury has seen a lot.
And when a town is so steeped in history it makes the perfect place for exploring, you wouldn't want to just stay for the day. To get the most out of Shrewsbury we suggest a long weekend.
But with so many choices for accomodation, it can be hard to pick the perfect place to stay. So we made this handy guide to some of our favourite hotels in Shrewsbury.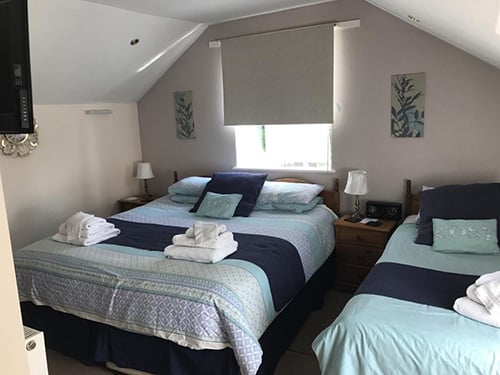 Sydney House
Sydney House
Coton Crescent, Coton Hill, Shrewsbury, SY1 2LJ
Tel: 01743 354681
Sydney House is a guesthouse just on the outskirts of town. It's close enough to walk into the centre without much effort, but most importantly they offer free parking. The walk into town is quite lovely too, with views of the majestic River Severn to your left. Sydney House might not offer the ease of grabbing lunch and dinner at your place of residence, but you have a whole town dedicated to foodies right by your doorstep.
Website: www.sydneyhousehotel.co.uk
Darwin's Townhouse
37 St Julian's Friars, Shrewsbury, SY1 1XL
Tel: 01743 343829
More upmarket than many hotels in Shrewsbury, Darwin's Townhouse is a boutique hotel that is beautifully decorated and it's dog friendly too. You'll love how attentive the staff are, who are more than accommodating to you and your pooches needs. Not only does Darwin's Townhouse offer luxury accommodation in Shrewsbury, but they also offer some of the best food and drink the town has to offer at their sister restaurants.
Facebook: @darwinstownhouse