Welcome to The Mount House – Charles Darwin's birthplace and family home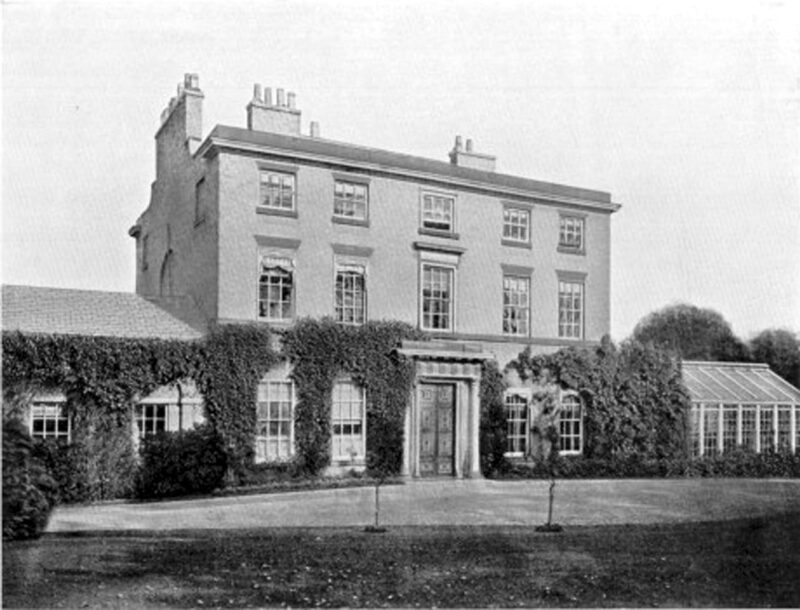 In the 1920s, half of the gardens were sold off (which now form the 'Darwin Gardens' estate to the side of the property).
Until recently, the property has been in the hands of the Shrewsbury valuation office but in 2020 it was agreed that the property would be placed into the care of University Centre Shrewsbury.
There is speculation that Susan Campbell, a garden history writer and owner of the Darwin families perennial garden diary (of which the surviving artefact covers the period 1838-1866) may look to recreate part of the gardens in historic keeping.
But you must be asking, what original Darwin plantings are still available to see today?
We know from the dedication of former Shrewsbury Museums curator and independent researcher Peter D.A. Boyde, that while many of the potted plants were sold to auction, some trees, shrubs and plants were probably planted during Charles Darwins time.
For instance, there are several Yews (Taxus baccata) with a greater range of variation than you'd expect to see in a normal garden. A prominent nurseryman John Dovaston and his son of the same moniker was known to provide exotic trees in the gardens in the 18th and 19th century. Dovaston discovered a weeping form of Yew in 1790 which also shares the family name. Boyde branches out a theory that there may be pendulous Dovasaton's Yew in Darwin's garden that may have been planted to show variations of species.
Boyde also suggests an assemblage of Primroses have a remarkable range of variation. While it is not uncommon to have such a variety of colour and petal shape in large areas of the wild, it's uncommon to see in a small area.