Sabrina Boat Lift 2023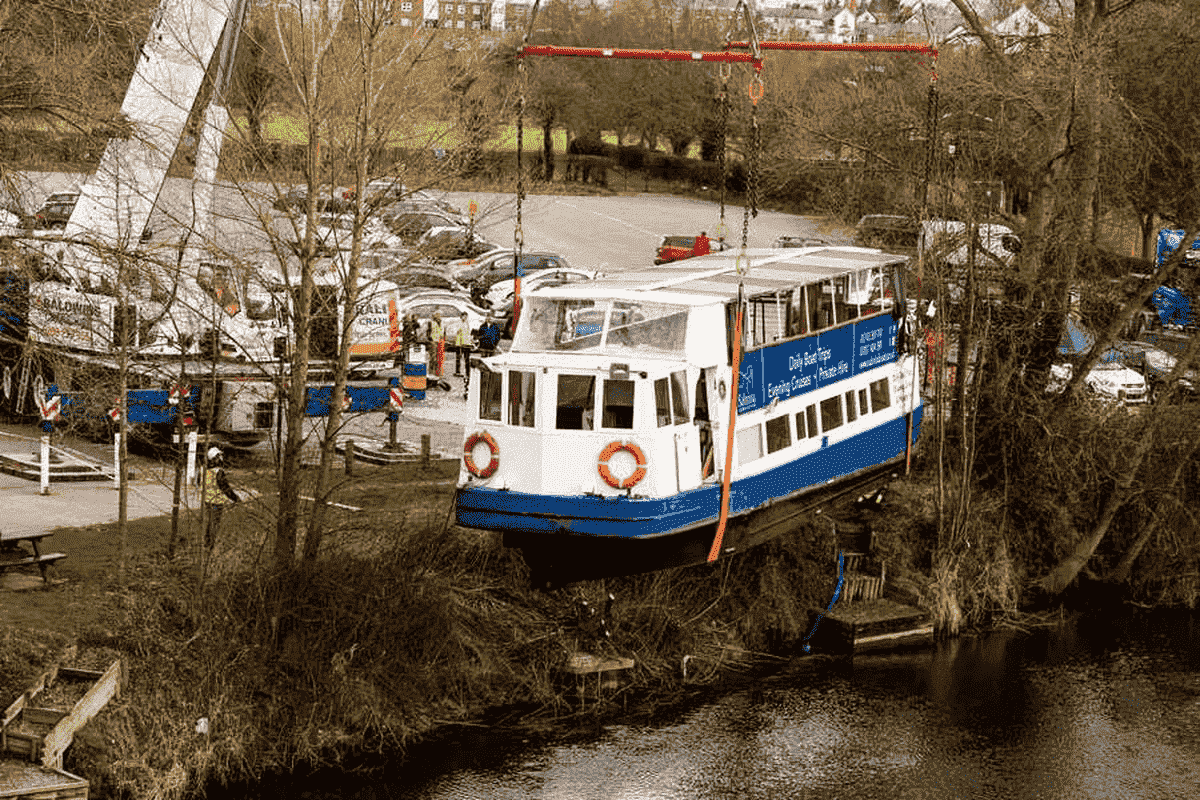 On Monday 13th February 2023, Sabrina Tours Ltd, will be lifting both the Sabrina Boat and Little Rea 'Picnic Boat' from the River Severn on to Frankwell car park by a 160-tonne crane for it's biyearly maintenance to get them both ready for the start of the Sabrina season on the 1st March.
The Maritime Coastguard Agency (MCA) will conduct its ultrasound and hull inspections, which are carried out every two years. As part of the inspection the prop, rudder and prop shaft will all be examined as well as the health and safety plans for Sabrina Tours Ltd.
Dilwyn Jones, managing director of Sabrina Tours Ltd, said: "Every year we have to have an inspection from MCA. They come and test our safety stuff and paperwork which there is a lot of as we carry so many passengers. Then every two years the boat comes clean out of the water for a full inspection looking for any deficiencies or cracks. We will have to have mechanics, welders, boat engineers and painters on hand through-out the day to make sure both boats are ready for our 2023 season. Those local to Shrewsbury enjoy coming to witness the boats being lifted out the River Severn as they normally see it sailing every day during our season. We also employ local carpenters, electricians and tradesman to help us on the day, they love getting involved. "
Everyone is welcome to come and watch the boats being lifted out the water at Frankwell car park on Monday 13th February at 8am.
Sabrina is a triple deck, modern passenger boat situated on the River Severn in Shrewsbury, capable of carrying 60 passengers in comfort with a retractable roof and sides on the top deck.
Sabrina Boat's day trips will start running from Wednesday 1st March, 11am – 4pm on the hour from Victoria Quay for customers to enjoy beautiful views along the River Severn and photo opportunities on the outward journey before listening to an entertaining commentary from our knowledgeable captains on the return leg.